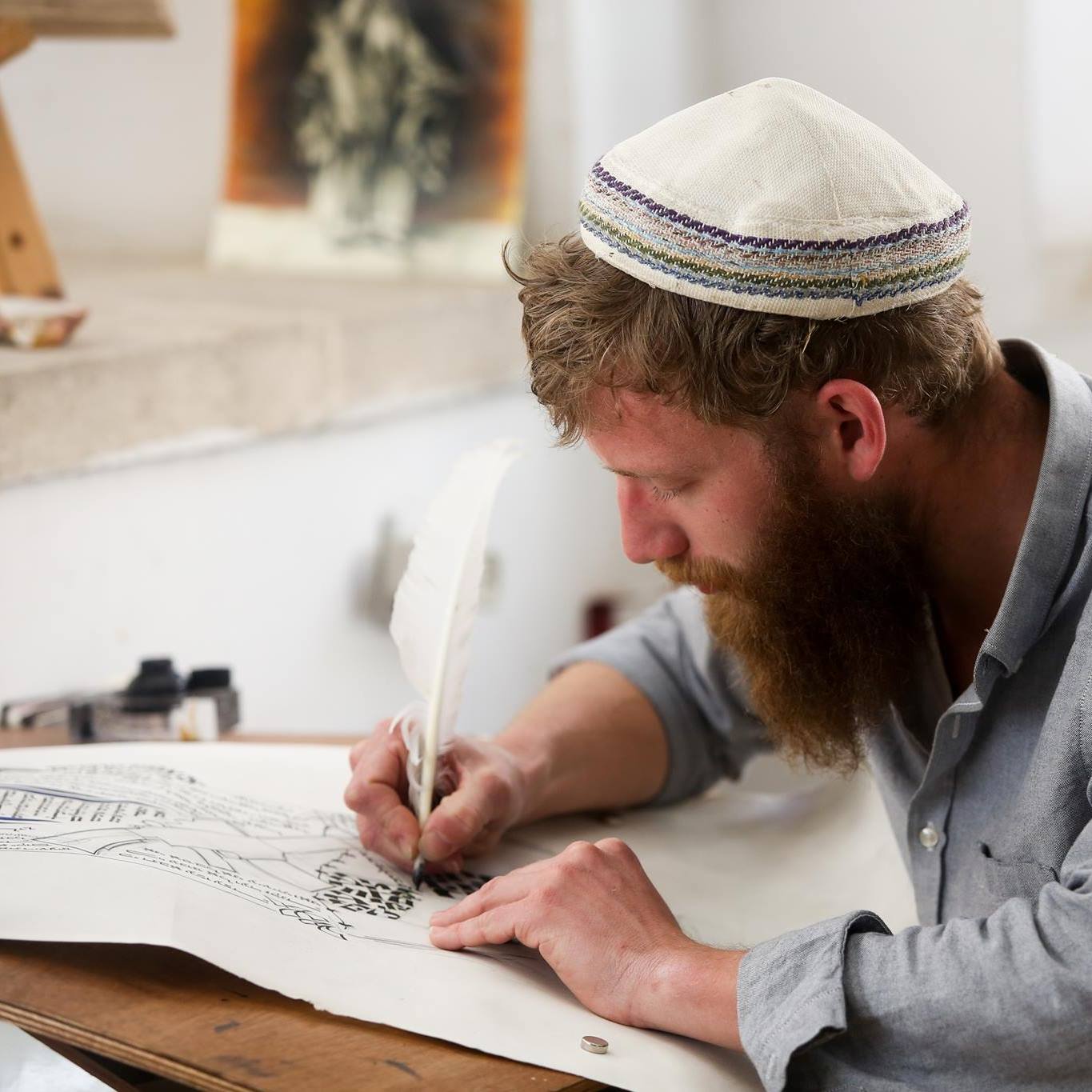 The Jerusalem Scribe
Kalman Gavriel
Kalman Gavriel Delmoor is an American born Scribe who sits in the Old City of Jerusalem at the Four Sephardic Synagogues. There he creates Scribal art, interacts with tourists, and runs workshops.
Kalman learned to be a scribe under Rabbi Yair Eisenstock while studying in Otniel, a religious zionist yeshiva in the Hebron Hills.
After which he served in the Paratrooper brigade in the I.D.F
Upon completing his service in honor, Kalman decided to take his passion for the hebrew letters and visual art and begin Kalman Safrut, a scribal art business.